Emergency Medical Services..........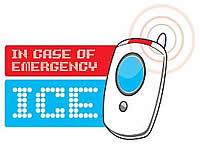 Add ICE to your cell phone as your emergency contact person. This person should have a list of family members and friends that you would
like to be contacted. This person should also know your medical history including allergies and surgeries. Click the image above for more information.